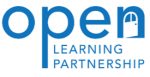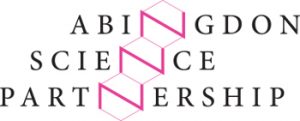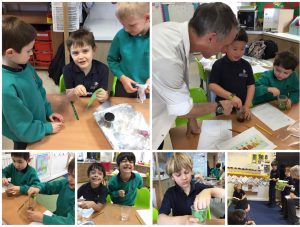 For collections of more general online resources that are suitable for secondary students of all ages, check out these links:
For more specific resources, check out the sections below for Key Stage 3, Key Stage 4, and A Level students.
Key Stage 3
CREST Awards: challenging and thought-provoking real-world STEM projects for young people of all ages developed by the British Science Association.

Discovery Award: students work to solve a STEM challenge, or challenges, with minimal adult intervention and then present their work. Take a look at ready-made Discovery Award plans and the Discovery getting started guide from the British Science Association's resource library. Abingdon Science Partnership's favourite Discovery projects come from the huge and well-resourced ideas provided by one of our favourite, partner organisations Practical Action – we highly recommend Beat the Flood; Stop the Spread; Squashed Tomato Challenge; Wind Power Challenge and Ditch the Dirt but there are plenty to choose from.

Sign up for free, log in and download a CREST Discovery Award Passport
Research, design, carry out and test a project lasting about 5-6 hours in total
Take some photos, write a report, make a presentation to family and fill in all the sections in the Discovery Passport (team work can be working with others in the family or online or e-mailing others for help or advice)
Upload a scanned copy of your Discovery Passport via the CREST portal, pay a small fee and wait for your certificate to arrive!

Bronze Award: introduce students to project work empowering them to work like real scientists, technologists, engineers or mathematicians. Students choose their own topic and methodologies, giving them complete freedom over their work. Take a look at some project ideas from the resource library.
Physics at home: a list of resource links recommended by the Institute of Physics Education team organised by topic.
Key Stage 4
Physics
Momentum: a set of four stretch and challenge lessons for separate scientists with suggested home experiments for any GCSE Physics Momentum Topic (each lesson approximately 45mins):

VIDEO CLIPS TO DOWNLOAD FOR LESSONS 1 and 3:
A Level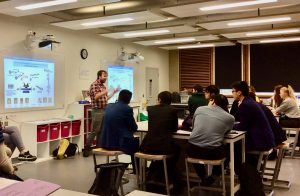 Zooniverse: participate in research of all kinds, from classifying galaxies to counting penguins to transcribing manuscripts. Whatever your interest, there's a Zooniverse project for you.
COVID-19 Open Research Dataset Challenge (CORD-19): a compilation of scientific papers and data about COVID-19 and related coronaviruses. Anyone can download the data and have a go at doing some analysis or literature review projects, for example, for Extended Project Qualifications (EPQs) or personal interest.