Jeremy Thomas
Abingdon Science Partnership Co-ordinator
Jeremy Thomas is particularly involved with leading physics workshops for primary and secondary schools; co-ordinating student research projects; teaching GCSE Astronomy; and leading CREST Award workshops and Science Oxford Saturday Science Clubs for primary-school-aged children.
Following an early career in research at The Met Office and the British Antarctic Survey, Jeremy has been teaching physics and science ever since. As ASP Co-ordinator, he has built opportunities for working with a large number of primary and secondary schools across Abingdon and beyond, particularly exploiting the facilities provided by the dedicated partnership lab within the Yang Science Centre and relying on the expertise and commitment of Abingdon School's science teaching and support staff. Jeremy is particularly proud to be a Trustee of Abingdon's ATOM Festival of Science and Technology and works with the Festival committee throughout the year to help bring this very special, annual event to Abingdon.
For an insight into his role, take a look at this blog post: Three years in the life of a Science Partnership Coordinator.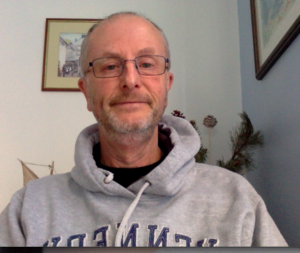 Simon Bliss
Biology Teacher
Simon Bliss is the Senior Teacher at  Abingdon School and long-serving teacher of biology. He is primarily involved in leading the biology workshops for Abingdon Science Partnerships.
Simon graduated as a Zoologist many years ago with a specialism in entomology. He is still passionate about the subject and these days is particularly interested in ecology and environmental issues. Over the years, Simon has taken part in a number of subject-related expeditions and field trips to locations including Madagascar, Honduras, Ecuador, Arctic Sweden as well as locations in the UK. He developed most of the biology workshops and has been involved with the Atom Festival and the Crest scheme.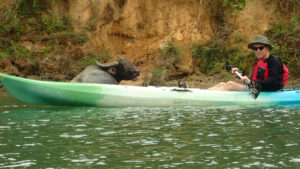 Rebecca Howe
Primary Science Club Lead
Rebecca Howe is involved in running Primary Science Club and Science Oxford Saturday Science Clubs for primary-school-aged children.
Rebecca has worked at Abingdon since 2013 and teaches Chemistry across the full age range of the school, as well as being one of the Assistant Directors of Teaching and Learning. Prior to this she completed a DPhil at the University of Oxford where she looked at the origins of extra-pancreatic symptoms of Neonatal Diabetes. Her research was nominated for a Holland Bloorville Pursuit Award and was published in Science. Tutoring undergraduate students is where she discovered her passion for teaching and she completed a PGCE and taught at Henry Box School, before moving to Abingdon. Being from a state school background herself Rebecca is keen to give back to the local community and to inspire younger children to develop a passion for STEM subjects. She is particularly proud of the growth of Primary Science Club within the local community and the opportunity that it provides Year 5/6 children to participate in challenging science activities.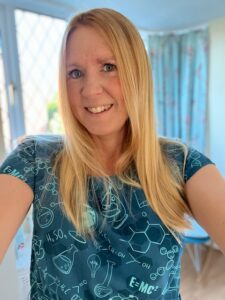 Fiona Johnson
Chemistry Technician
Fiona graduated from Newcastle University with a degree in Physics with Medical Applications.  She then trained as a Chartered Accountant with PwC and had a career in commercial finance, working for Nike at Manchester United Football Club and then for Ikea in Australia and Asia.  After having children, she returned to her science interest and worked at the Royal Berkshire hospital as an assistant cardiac physiologist, before making the change to work in schools as a science technician. She joined Abingdon School as a chemistry technician during the pandemic and is enjoying the Partnership getting back into full swing, with more opportunities for young people to engage with science.