Primary Science Workshops
We offer free hands-on workshops in our dedicated Partnership Laboratory where pupils can experience facilities and resources not usually available in primary schools – and wear lab coats! Please see below for a list of the standard workshops we offer on a number of Key Stage 1 and 2 science topics. For more detailed descriptions of each of the workshops, please visit the biology, chemistry and physics pages.
The lab has capacity for up to 30 students to take part in a practical workshop, and up to 60 students for a science show. Our workshops typically run for 1.5 hours. If you would like to request a different duration, please book your desired workshop(s) and add a comment on the booking form. We will get back to you as soon as possible.
If you'd like a workshop on a topic that is not listed below, or if you have any questions about workshops, please contact us. We will happily discuss topic requests, but we unfortunately can't accommodate all enquiries as they will be dependent on the availability of our workshop leaders.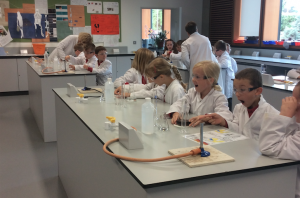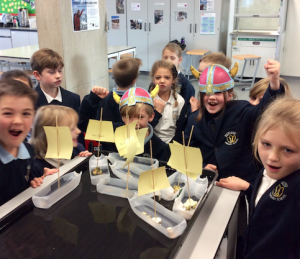 Institute of Physics Lead School Workshops
Abingdon School has been designated as a Lead School for the Institute of Physics Stimulating Physics Network.
There are two aspects to this:
The Abingdon Science Partnership Coordinator has allocated time to work as an IOP Coach offering bespoke Physics CPD to individuals and departments within designated IOP Partner Schools. Find out more about IOP Education in your region through the IOP Regional Education Contacts.
Abingdon School hosts a Regional CPD Day each February as well as termly, Lead School workshops, and contributes to Regional CPD Days at other locations.
Resources from some of these workshops can be found here:
AFSO Remote Workshops Summer 2020